2017 Oakland
invitational relays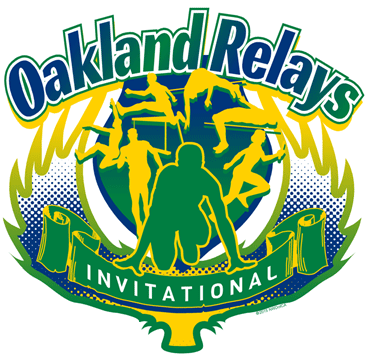 GET YOUR ARCADIA SPRINT MEDLEY, 4x200, 4X800 & 4X1600
QUALIFYING TIMES AT OAKLAND RELAYS!
With the Arcadia Invitational changing their entry guidelines by adding "time penalties" for entering aggregate times for the sprint medley relays (girls +6 seconds for 800m; boys +8 for 1600m), 4x200 (girls +3, boys +2.5), 4x800 (girls +10, boys +8) and 4x1600 (girls +24, boys +18), the Oakland Relays can offer your team an opportunity to run these "off" relays to run fast times to enter for Arcadia without having to worry about the penalty for the aggregate!  Oakland Relays will offer you the last opportunity in Northern California to run the times you want to update before the Arcadia Sunday, March 26, 2017, 2:00 PM deadline.  Thanks for considering Oakland Relays and we hope to see you there!
Oakland Invitational Relays 2017
Date: Saturday, March 25, 2017
Location: Chabot College - Hayward, CA
Meet Information
Meet Registration: www.Athletic.net